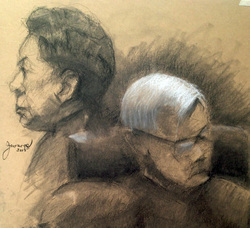 Detail of drawing from the Abid Naseer terror trial showing Loretta Lynch and Judge Dearie
---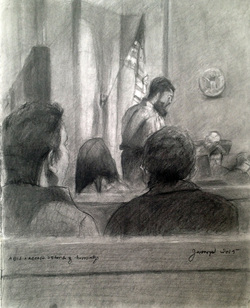 Abid Naseer as he was tried for conspiracy to blow up NY subways defending himself under the protection of the American flag.
---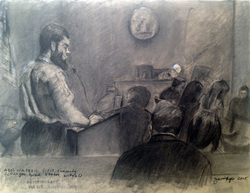 Abid Naseer cross examining his own colleague in terror who was testifying for the prosecution
---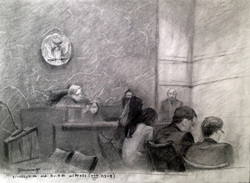 A British witness on the stand. Also shows the four prosecution attorneys at their table. Unseen is Abid Naseer who is cross examining the witness. (Note--this is not a member of the MI-5. Artists were not allowed to draw the MI-5 out of a need to protect their identities.)
---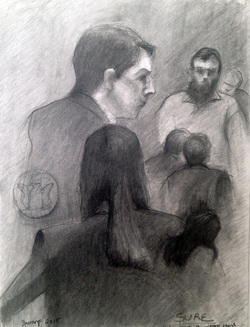 Abid Naseer on the witness stand with a marshal sitting behind him. Counter clockwise are co-counsel ( who asked him questions formulated by the defendant himself), the prosecution attorney who cross examined him and her three colleagues who were watching. I named this image "Sure" because the prosecution attorney kept saying "Sure" whenever the evasive Naseer tried to avoid answering her questions by saying, "Could you refresh my memory by showing me..."
---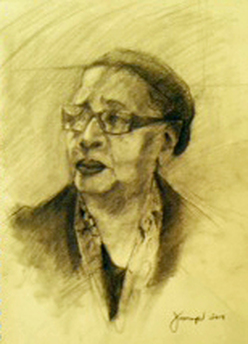 Mom, looking like Rosa Parks.

---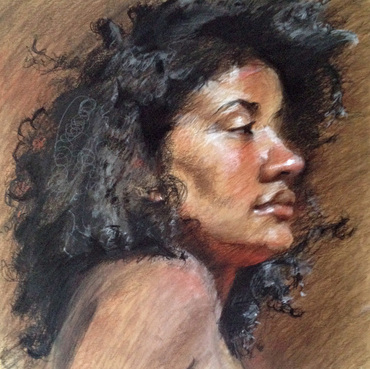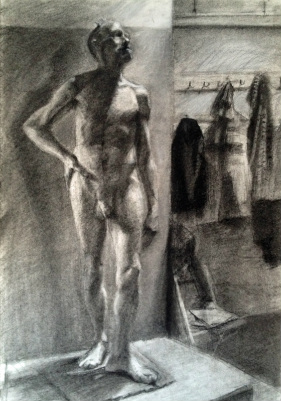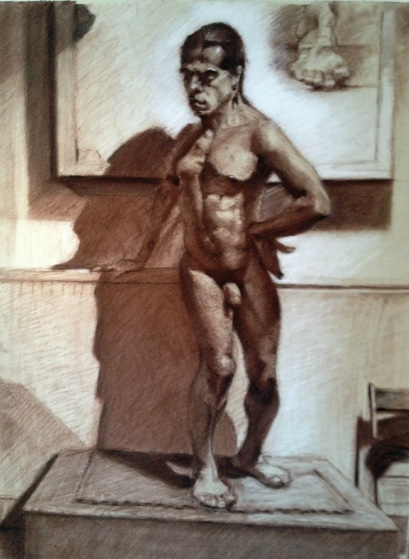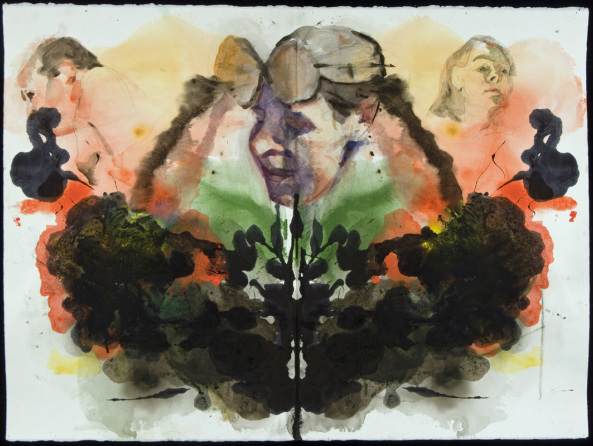 Drawing into the Rorschach 5, The Rorschach Muse, water soluble oil, pencil and water color on paper, 22 x 28, 2008